Description
What's Included

1 - System Box
2 - Waterproof DD Search Coil 12"x9" (LG30) & Cover
3 - Bluetooth aptX™ Low Latency Headphones
4 - The LEGEND Cap
5 - USB Charging & Data Cable
6 - Headphones Soft Case 

Nokta's first simultaneous multi-frequency metal detector The LEGEND is loaded with features that makes it the best multi-purpose detector, adaptable for all types of targets and ground conditions.

This ''legendary'' metal detector offers exceptional performance in the toughest conditions in its world-praised robust and waterproof design and comes at a price that sets a new standard in the industry.
Its depth and advanced discrimination capability in trashy sites along with its silent and stable operation on the beach and underwater will captivate all land and beach hunters.

The LEGEND is equipped with specifications that are suitable also for gold prospectors to be able to detect those small gold nuggets in highly mineralized goldfields.
Delivery Information
At LP we like to keep things simple. You can choose to have your order shipped to you OR use our Local Pickup service.
Delivery
If you are spending less than £50.00 our delivery costs are:
DPD Next Working Day - £3.95

If you are spending over £50.00 the delivery cost is FREE

Your order will be dispatched on a DPD Next Working Day service. With DPD you will also receive full tracking information and a 1 hour delivery window on the day.


All orders received by 15:00 will be dispatched the same day (Excluding Weekends and Bank Holidays). Although we will dispatch items after this cut off, next day delivery cannot be guaranteed unless ordered by 15:00


Please be advised that Saturdays, Sundays and local public holidays are not working days so please take this in to account when ordering.


If you require delivery on a Saturday or Sunday this is charged at an additional £12.00 and is selectable at checkout. Orders placed for a weekend must be with us no later than 3pm on a Friday, any orders received after this time will be held until the following Friday unless you contact us to request an earlier delivery.
Local Pickup
Collect from LP Warehouse
Collect Mon-Fri 10am-4pm from our warehouse (14 Orchard Business Park, RG20 4SY
1. When you arrive call 01635 597975 and we will bring your order to you
2. Have your order number and Surname to hand
3. We verify your order & place in your vehicle or a safe distance from you
Payment & Security
Your payment information is processed securely. We do not store credit card details nor have access to your credit card information.
The Nokta Legend Metal Detector
The Nokta Legend Metal Detector now comes standard with the lighter, larger, faster, and deeper performing Nokta Legend LG30 Search Coil. It also features all-new Carbon Fiber Lower and Upper Shafts and an upgraded, sleek-looking Arm Cuff.

These new upgrades make the Nokta Legend lighter in weight and stronger in features, adding even more value as a Simultaneous Multi-Frequency metal detector.
The Legend, equipped with Simultaneous Multi-Frequency technology, is the ideal detector for all land types including beach and underwater.
Key Features
SMF – Simultaneous Multi-Frequency
Multi-Frequency & 5 Single Frequencies (4/10/15/20/40 kHz)
FerroCheck – Detect Less Modern Trash!
4 Search Modes – Park. Field. Beach. Goldfield.
Built-in Clock & Time Tracking
Compatible with Bluetooth Low Latency Headphones (Not included)
IP68 – Waterproof Up To 3m / 10ft
Shaft retracts down to 63cm (25″) for easy transport and underwater use
Carbon Fiber Lower Shaft
Carbon Fiber Middle Shaft
Warranty: 3 Years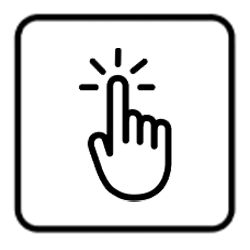 EASY OPERATION
Legend is a turn-on & go detector featuring a very easy-to-use, single menu design.
LIGHTWEIGHT
1.3g / 3.0Ibs)
Well balanced - Enjoy detecting for extended hours without fatigue.
FULLY WATERPROOF TO 3M
Whether you're wanting to detect underwater or just rinse it off at the end of the day, The Legend is waterproof to 3m.
USB RECHARGABLE
With the rechargeable built-in battery you can easily recharge anywhere you'd charge your phone. Providing up to 20 hours of use on a single charge.
WIRELESS BLUETOOTH AUDIO COMPATIBLE
Comfortable wireless headphones included with WHP pack help you detect with clear, audio without any cables in your way.
RETRACTABLE SHAFT
Shaft retracts down to 63cm (25''). Great for easy transport, storage as well as diving.
CARBON FIBRE SHAFT
The Legned includes a fully Carbon Fibre lower and middle shaft.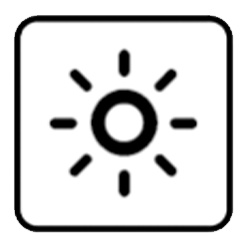 BACKLIT LCD & LED FLASHLIGHT
When detecting at sunset or in the night, the built-in flashlight helps you find & retrieve targets in low light situations.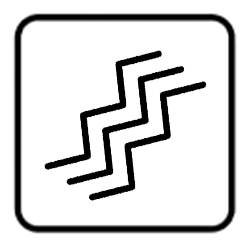 VIBRATION
Vibrates upon detection of targets! Ideal for for detecting underwater in poor visibility & the hearing impaired.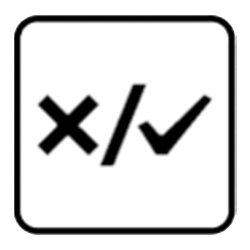 DISCRIMINATION
Discriminate, or ignore unwanted targets, such as iron objects so you can dig more of the things you're interested in.
ADJUSTABLE RECOVERY SPEED
Super fast recovery speed and accurate target ID to pick out the real targets among the trash.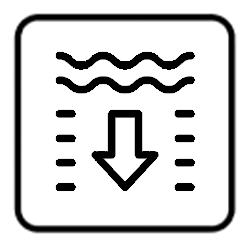 TARGET ID DEPTH
Gain an understanding of how deep your target is before digging the initial hole.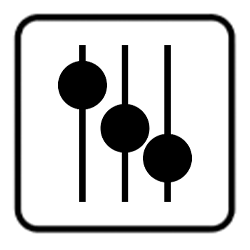 CUSTOMISABLE AUDIO
Have full control over exactly how much target information you hear.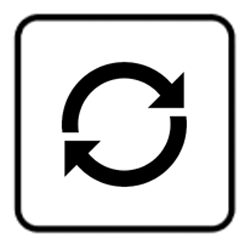 FIRMWARE UPDATEABLE
Stay up-to-date with firmware updates (via USB on PC) and get the most out of your detector.
3 YEAR WARRANTY
Fully backed by a UK based Centre who will assist with any warranty, spare parts or customer enquiries.
In The Box
1 - System Box
2 - Waterproof DD Search Coil 30cm x 23cm / 12" x 9" (LG30) & Cover
3 - Bluetooth aptX™ Low Latency Headphones
4 - USB Charging & Data Cable
5 - Headphones Soft Case
6 - The LEGEND Cap